Extra Service at Frankfurt Airport
get more with Flyautoparking.de
Book now and save money ...
What else can we do for you?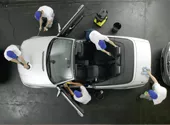 Does your car need a little vacation, too?
No problem – while you relax during your well-earned holidays, we bring your car back to a shine for a fixed price! From simple cleaning up to a complete treatment – please feel free to ask whatever you need. With us, your car is in the best hands.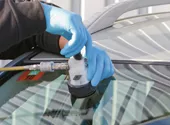 Does that sound familiar: Your windshield has a gravel throw damage or there is even a crack in the shield but you never find the time to have it repaired?
That you can leave to us while relaxing on your holiday. We repair car windows on sight or if necessary we can also replace a window.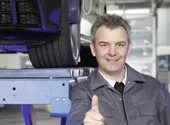 Main inspections and exhaust emission test
Why don't you combine the useful with the beautiful?
You go on holiday and we take your car to the inspection!
Please ask for our special services according main inspections after § 29 StVZO and exhaust emission tests (AU).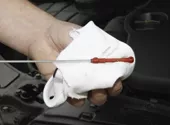 Inspection and refueling service
You will have a longer trip home after arriving back from your holiday?
We take care for your car to be in top-knotch condition when you take a seat again. From a simple check up to a complete inspection we will take care for everything you want us to.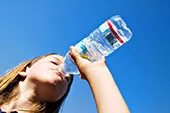 Refreshments & WC for free
After your arrival in our check-in you and your companions can use our sanitary facilities or enjoy some refreshments for free.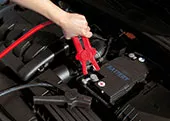 In case your vehicle battery is down due to a longer standing time – no problem: of course we offer an emergency starting for free. This way, after your holiday you and your car are quickly on the road again.